Taylor Swift's video for "Delicate" was met with resounding praise. It showed us the old Taylor (very not-dead) we have known revealing her deep-seeded desire to be invisible. But the video is strikingly similar to a long perfume ad that came out last summer. In fact, some are accusing Taylor of purposefully lifting the video.
As soon as lunch yesterday side-by-side comparisons started popping up on social media. They are pretty damning.
✔ lonely/contemplative look off-cam
✔ silly wink faces pic.twitter.com/dS2rR3qGop

— kenny wassus (@kgw) March 12, 2018
✔ angry gorilla dance
✔ gesturing wildly at man's head not paying attn to u pic.twitter.com/e1AWp7WhtB

— kenny wassus (@kgw) March 12, 2018
✔ profile tracking shot of militant walk
✔ ballet leap (one v good, the other … not as good — granted margaret qualley is a mutant dance goddess, so taylor was doomed there) pic.twitter.com/fLm2BM1M9b

— kenny wassus (@kgw) March 12, 2018
It's ironic: "Delicate" is about Taylor being herself, but in the video, she is trying to be someone else.
The ad for Kenzo WORLD was directed by Spike Jonze ("Her", "Where The Wild Things Are") and choreographed by Maddie Ziegler, who is well known for her work choreographing Sia's music videos. "Delicate" involved neither but has their fingerprints all over it.
If it is a copy (which looks plausible, to say the least) it is an ambitious one. Swift is not a dancer of any repute and Margaret Qualley, the star of the Kenzo ad, is a classically trained dancer. Who would have thought this dancer…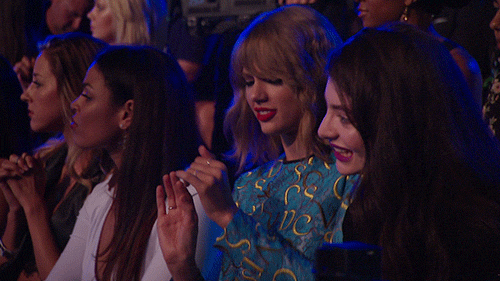 …would try to one-up this one?