Our Chip and Joanna Giveaway Game has come to an end..
But, sign up on the last page to be the first to know about the latest news from Chip and Joanna, plus more chances to win big!
---
Though Chip and Joanna Gaines are best known for their hit HGTV show "Fixer Upper," there's so much you didn't know about America's favorite couple.
Think you already know everything there is to know about them? Think again! From how they met to their beliefs on parenting, they've got a lot more to them than just shiplap— so study up, then take our quiz for a chance to win $1,000 and a copy of Joanna's new cookbook, "Magnolia Table."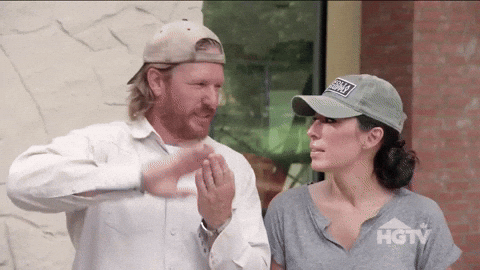 Welcome to our new game! Let's have a little fun (and by fun, we mean YOU have a chance to win $1,000!). Here's how you play:
Go through each slide to learn as much as you can about Chip and Joanna Gaines.
Next, you will be given the opportunity to take a quiz on what you just read— so take some notes!
If you get at least 90% of the answers correct, you will have the opportunity to be entered for a chance to win $1,000!!!
Want more than one entry? Just go through steps 1-3 again!
Ready to go? Let's do this! Just click "next" to begin!
Official Rules and Privacy Policy