First of all — what?
During a recent interview with The EDIT, Nicole Kidman casually revealed that, once upon a time in 2003, she was engaged to her rumored-boyfriend and world-renowned rocker Lenny Kravitz.
And now, his daughter Zoë is her co-star in HBO's new mini-series "Big Little Lies."
"Well, I knew Zoë because I was engaged to her father. It's all in the family!" Nicole said. "I love Lenny; he's a great guy."
Whoa.
Though it was never confirmed (until now), engagement rumors surrounded the couple when they dated in between Nicole's divorce from Tom Cruise in 2001 and her marriage to Keith Urban in 2006.
"It just wasn't right," she told Vanity Fair in 2007 of the secret engagement. "I wasn't ready. We weren't ready."
However, even with the broken engagement, Nicole and Lenny remain friends.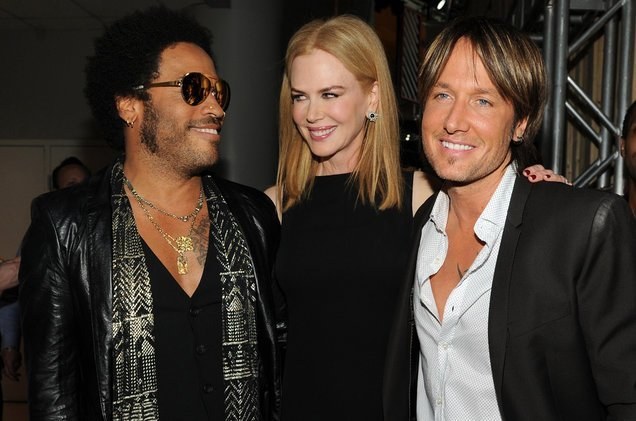 Twitter
The more you know…