Alton Brown is the mad scientist of celebrity chefs. He is also a media mogul and one of the more fascinating people you can interview. So when he sat down with "Hot Ones" a show that has celebrity eat super-hot wings while answering some really spicy questions, I knew we would get some great Alton moments. I was not disappointed.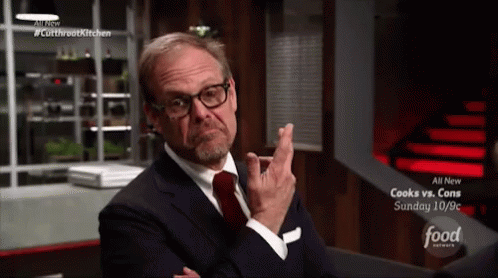 In the long interview, Brown discussed just about everything: why claiming your city is the best at a certain food makes it worse, his secret love of airplane food, his favorite movie of all time, what he loves about food media, and why sites like Yelp, Facebook, and Instagram are hurting the food industry.
"By objectifying the visual over everything else it demeans taste, flavor, hospitality, and stirring and talking across the table because, now, we just taking pictures of our food."
Yeah, get off the phones, people. Enjoy each other and the food you have gathered around.
He went on to discuss why cooking should be good enough for chefs. "So many people in the mid-2000's became chefs to get on TV," he opined. It ended up making poorer chefs and put more importance on being famous than making good food.
The lesson overall: just enjoy good food with good people.