Have you ever wanted to go to yoga but don't know how you will carry your pistol? You can't really conceal a weapon in spandex. Wonder no longer, because there's a new yoga pant that will let you pack heat, carry a tactical knife, and carry your phone.
This exists: yoga wear for gunslinging https://t.co/OAUnMhTyX3 pic.twitter.com/i04RfNhljL

— Jezebel (@Jezebel) March 26, 2018
Alexo Athletica is an activewear brand with a singular focus: letting women who wear yoga pants carry all the things they need for life. Not a bad idea; pockets are always good. You just have to forget about looking like you have a tumour the shape of whatever is in your pocket.
The most versatile active line on the market. #carrywithconfidence #ditchthepurse #teamalexo https://t.co/bguuqtQLGX pic.twitter.com/DyNROfpW0H

— Alexo Athletica: Carry with Confidence (@AlexoAthletica) March 23, 2018
That poor fella who she tossed a banana legitimately tripped over his guitar case.
Also, who throws a banana at someone busking for cash?
While the video targets the Mom-on-the-go, the website includes a model wearing a military knife and a sidearm targeting the Mom who dreams of someone giving her the opportunity to let her try out her self-defence training. Let's be serious though: if you can't look cute wearing a pistol, what even is the point of wearing one? 
If you wonder who would wear these, may I point your attention to exhibit A: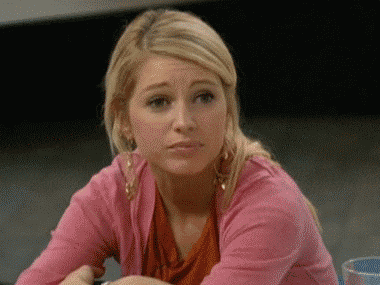 Really, we should have all seen that coming. I can't wait for Tomi to complain about how the gym wouldn't let her on a squat rack with a loaded handgun. I guess that's one way to make sure you don't get hit on at the gym.