James Corden's Carpool Karaoke is always filled with hilarious moments with our favorite celebrities— but Adam Levine's Carpool Karaoke sesh might be one of our favorites yet.
They started off singing some classic Maroon 5 songs, talking about raising kids in Los Angeles— you know, the usual. Then, they pulled over so Adam could balance a bunch of random items on his face, including a cardboard cutout of James Corden. (Yeah, for real.)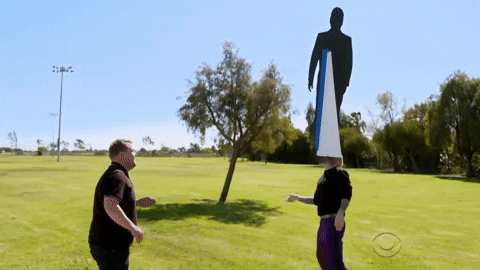 Then, in a hilarious turn of events, a cop pulled up next to them with his lights on and said, "I want you to pull over so he can sing a song for me— you're causing a traffic hazard."
James pulls over, completely panicked, as the cop tells them to just "be careful."
"I completely panicked. How are you so chill? I panicked in my absolute core," James said to Adam.
Really, it's a Carpool Karaoke you won't want to miss.