Major League Baseball hasn't even started yet, but I'm already rooting for the Milwaukee Brewers. Now, I'm a Rangers fan through and through, but even they haven't done anything as great as the Brewer's shot-for-shot remake of an iconic scene From "The Sandlot."
Baseball is a pastime, hanging out turned into a sport. It's essentially guys doing what they have done since they were kids: hanging out at the park. While in the dugout, players create series of secret handshakes, inside jokes, and unique personas that make teams more of a fraternity than a bunch of adults doing a job.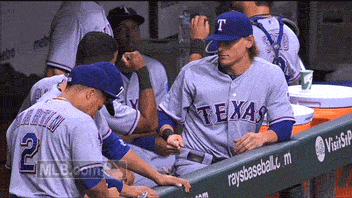 That may be why "The Sandlot" is one of the best baseball movies of all time. It hits all the boyhood markers that every guy knows- having a mini gang wrapped up in urban myths and obsessed with a game. It's also why the Brewers' remake it perfect, bad acting and all.