Jennifer Lopez is arguably known most for her killer dance moves— so when she tried to teach "Today's" Savannah Guthrie and Hoda Kotb some dance moves from her new song "Dinero," it's no surprise that things didn't exactly go smoothly.
Before J-Lo arrived, Hoda and Savannah warmed up with some of their own dance moves: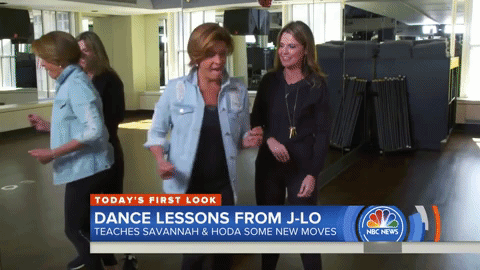 And then J-Lo walked in.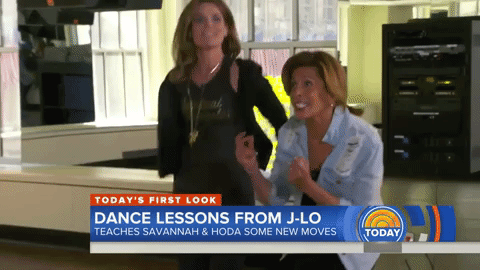 She then taught (or tried to teach) Savannah and Hoda the moves from her song "Dinero," and well— you just need to see it for yourself.