In case you missed it, John Cena and Leslie Mann are starring in a new movie (now in most theaters) called "Blockers," a story of the lengths two parents go to after they find out their teenage daughter is planning to lose her virginity on prom night.
Ahead of the movie's premiere, Mann and Cena have been making appearances on several of our favorite talk shows to discuss the movie and to share some behind-the-scenes details about the film– which, for Leslie Mann, includes detailing John Cena's derriere.
In an interview with Seth Meyers on "Late Night," Mann was discussing a scene from the movie where Cena is bare from the waist down, and she described Cena's rear-end with lots of hand motions and hilarious details.
Exhibit A: 
Exhibit B: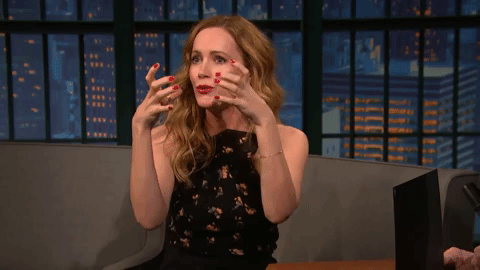 Exhibit C: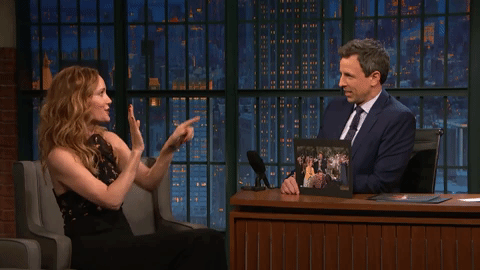 It's truthfully something you just have to see for yourself.