Kelly Clarkson and actor Steve Carell have quite a history together, as the two have lived in pop culture history together for quite a while since the 2005 movie The 40-Year-Old Virgin. Yet, the two hadn't met each other until earlier this year at the Golden Globes.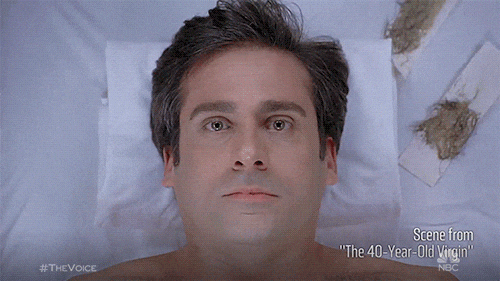 "My wife and I saw her (at the Globes) and my wife said, 'There she is," Carell told Jimmy Fallon on The Tonight Show Starring Jimmy Fallon. "And we had to go over and we kind of accosted her and said, 'Hi, we've never met but I really wanted to introduce myself. She could not have been nicer."
Fans will recall that Carell screamed out Clarkson's name in his much loved 2005 movie when he was getting a chest wax in one of the movie's hysterical scenes.
"I thought she'd be mad about me about (the scene)," says Carell, who was on the late night talk show to promote his new film Welcome to Marwen. "Because I'd never met her over those years. Like, 'Is he making fun of me?' Like, 'Why would he say that in anguish?'"
Rest assured, the two now adore each other.
"She is awesome," says Carell. "She's the best."