Tom Cruise is well known for being a bit of a daredevil— but James Corden? Not so much.
Tom Cruise recently appeared on "The Late Late Show" where James Corden made some jokes about Tom doing his own stunts and skydives in his new movie, "Mission: Impossible – Fallout." Tom then challenged James to go skydiving, and what proceeded might be the funniest video of James Corden we've ever seen.
Also, Tom Cruise is incredibly gutsy and watching him wait so long to pull for his parachute made my hands sweat.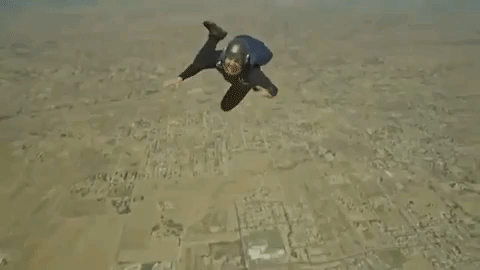 To give you an idea of just how nervous James was for this, he asked Tom Cruise what the hand signal was for "I soiled myself" when they were training for the big jump. Of course, James was attached to a seasoned skydiver.
Truly, this is one you'll want to see for yourself.