Catie Turner is the unique character on the rebooted "American Idol." Shoot, she may just be the most singular personality to grace the AI stage. Her confidence is infectious, her voice is startling in its power, and her personality is unfailingly her own. If you had any questions about whether or not she should win this competition, look no further than her recent performance of "Good To Be Alive" with Andy Grammer.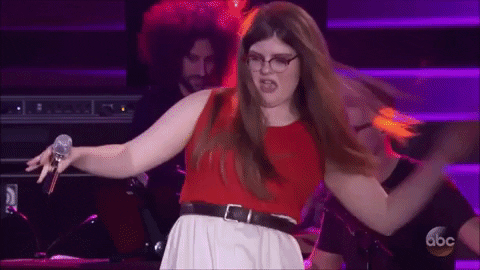 Where most teenage girls would fawn over a singer like Grammer, Turner said, "He's so cool, he's like my uncle. I could actually see myself hanging out with him!"
Yes, that's amazing. She is so unaffected by fame that she actually wants to see a person for who they are. I'm voting for this girl every time.