The last time Giada De Laurentiis went on "Ellen" she had a bad time. She was trying to teach Ellen and Nicole Kidman how to make some simple Italian foods. It started off passive-aggressive, and just got weird when Nicole tried to eat the "tough" pizza.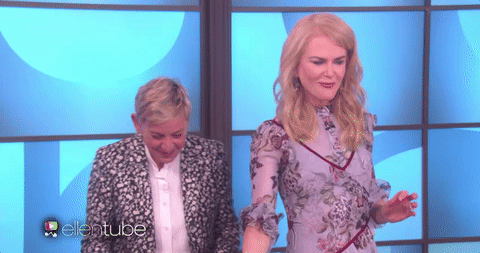 Giada returned to the show, hoping to redeem herself with some Spring foods. But it all went wrong.
They first relived the Nicole moment, which Giada was upset about. Smile through the pain.
2.  Then they realized they didn't give Ellen the right utensils to make the recipe Read moreGiada Tried To Teach Ellen Some Spring Recipes and Everything Went Wrong